Detail
Description:
Carburant/Recarburizer is additive used to increase carbon content in liquid steel/molten iron.
Classification:
Based on carbon form, Carburant/Recarburizer can be classified into graphitised and non-graphitised type: graphitised Carburant/Recarburizer include graphite electrode breaks/scraps/powder, graphitised petro coke, natural graphite, SiC and have absorption rate ≥ 90%, while, non-graphitised Carburant/Recarburizer include pitch coke, calcined petro coke, calcined anthracite, usual absorption rate about 75%.
Features of Graphitised Carburant/Recarburizer
High fixed carbon, Low S, P and N;
high temperature resistant, good thermal conductivity;
Quick absorption, high absorption rate, usually ≥ 90%;
Though it cost higher, overall utilization cost is lower;
Suitable for ductile iron and EAF steel making.
Graphite electrode powder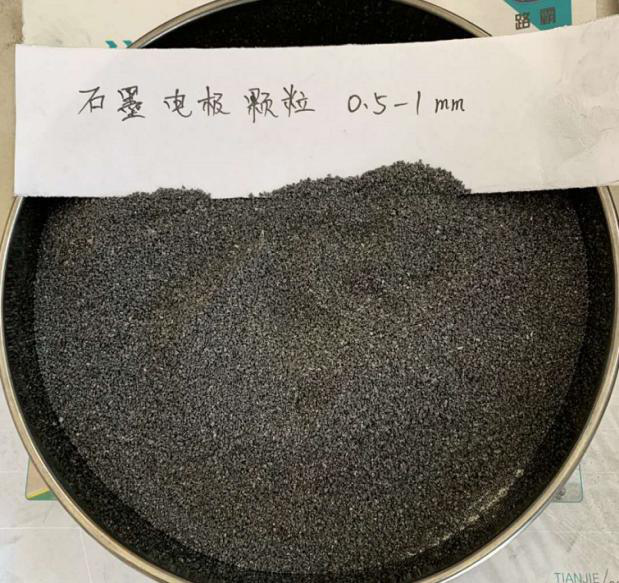 Graphite electrode breaks/scraps Size: ≤200mm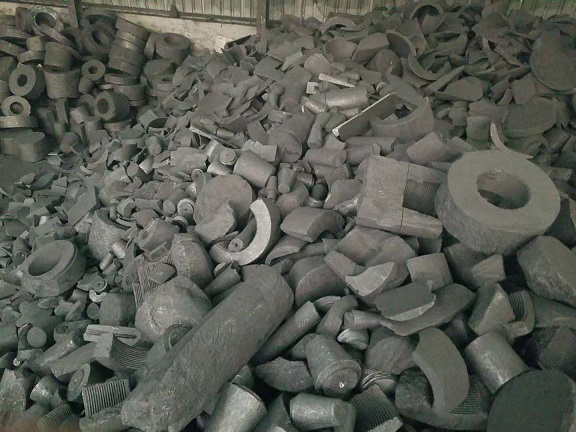 | | | | | | |
| --- | --- | --- | --- | --- | --- |
| Fixed Carbon | Sulphur | Ash+ Volatility Materials | H2O(water) | Nitrogen | Size |
| % | % | % | % | PPM | mm |
| ≥97 | ≤ 0.05 | ≤ 3 | ≤ 0.5 | ≤ 300 | 0~0.5,0~1 |
| ≥98.5 | ≤ 0.05 | ≤ 1.5 | ≤ 0.5 | ≤ 300 | 0.5~5,1~5 |
| ≥99 | ≤ 0.05 | ≤ 1.5 | ≤ 0.5 | ≤ 300 | 0.5~5,1~5 |
Graphitized petroleum coke (GPC)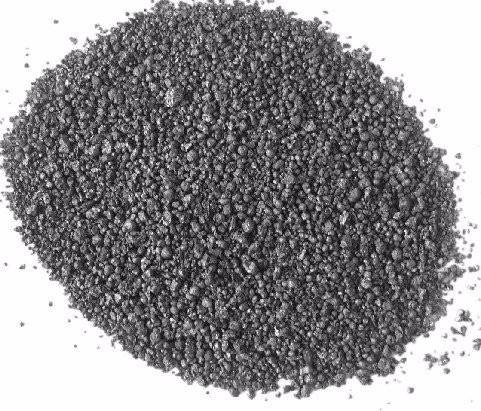 Fixed Carbon

Sulphur

Ash

Volatility

H2O(water)

Nitrogen

Hydrogen

%

%

%

%

%

PPM

PPM

≥97

≤ 2

≤ 1

≤ 1

≤ 0.5

≤ 300

≤ 200

≥98

≤ 0.05

≤ 1

≤ 1

≤ 0.5

≤ 300

≤ 200

≥98.5

≤ 0.05

≤ 0.5

≤ 0.7

≤ 0.5

≤ 300

≤ 200

≥99

≤ 0.03

≤ 0.5

≤ 0.5

≤ 0.5

≤ 300

≤ 150

≥99.5

≤ 0.02

≤ 0.3

≤ 0.2

≤ 0.5

≤ 150

≤ 100

Sizes(90% min.): 0-1, 0.5-5, 1-5, 3-8, 5-10, 10-25mm or other sizes as per customer's request
PACKING: usually in 1 ton plastic bag, then stuffed into container, other packing upon request as well